Avoid These Bad Driving Habits | Harlingen, TX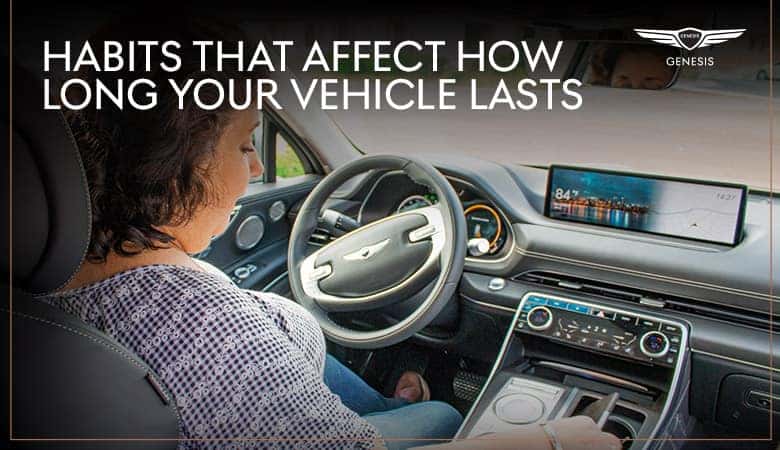 When you invest in a new vehicle at Genesis of Harlingen in Harlingen, Texas, chances are good you will want to keep that car or SUV running safely, smoothly, and efficiently for years to come. Several bad driving habits, though, can keep that from happening. Avoid these bad habits behind the wheel to make sure your Genesis sticks around for the long road ahead:
Not keeping up with regular maintenance
Routine car maintenance is crucial to help ensure the longevity of your Genesis model. Your owner's manual spells out all the major milestones at which you should bring your vehicle into our service department for maintenance. Our certified technicians will do everything from oil changes to spark plug replacements to brake maintenance; doing so protects crucial vehicle components and keeps your vehicle running smoothly. When your vehicle is in for maintenance, our mechanics will also do a thorough inspection to pinpoint any potential problems early so we can resolve them before they become more dangerous for you and more expensive to repair.
Driving aggressively
Aggressive driving is unsafe driving. When you are speeding, braking roughly, accelerating quickly, and cutting off other drivers, you are putting yourself and others at risk — and it's much more likely you will wreck your vehicle. Even if you avoid a collision, this kind of driving is hard on your vehicle components, like the brakes, engine, and transmission — and will wear them out faster.
Not washing your car
Washing your car isn't just about turning heads because of that nice sheen. Car washes and waxes actually help protect the exterior paint and the underbody from rust. This will help ensure that, when the time comes to sell your vehicle or trade it in, you will get the best price for it. Regularly detailing the interior is also a nice thing to do.
For all your vehicle maintenance needs, contact the service department at Genesis of Harlingen in Harlingen, Texas.
---