Dashboard Warning Lights | Harlingen, TX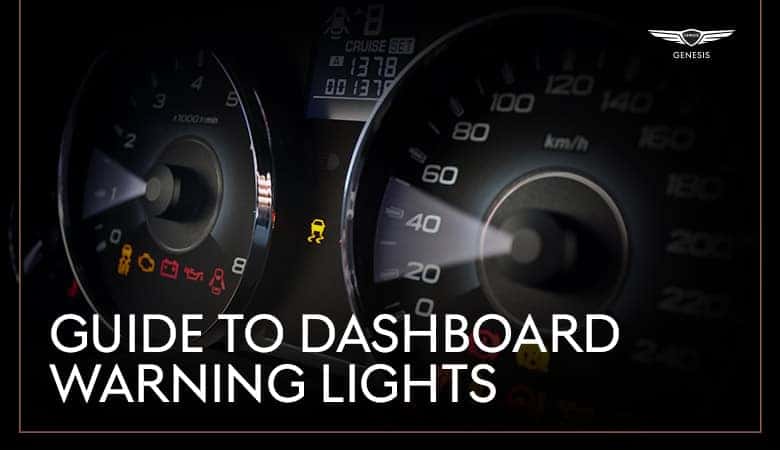 Your vehicle's dashboard utilizes an array of lights to indicate when something is wrong (or when a system is engaged). Here are some of the most common:
Check engine light
This important indicator illuminates when one of several problems is detected with your engine. You will need to bring your vehicle to a service center like ours at Genesis of Harlingen to determine the root cause of the problem. If the light is blinking, the problem is more serious. You should stop driving immediately and arrange for a tow. Please note: Genesis of Harlingen currently offers totally contactless service options in the wake of COVID-19.
Battery light
This light, often compared to a winking robot, indicates that something could be wrong with your battery or alternator. If you can, drive straight to our service department before turning off your vehicle so that you don't risk needing a jump.
Brake system light 
This warning indicator will illuminate if a problem is detected with a brake component. It could also just mean your hydraulic fluid needs to be topped off.
Engine oil light
If it is time for your engine oil to be replaced — or if there is a problem with your engine oil pressure — this light will come on.
---
Contact the service department at Genesis of Harlingen in Harlingen, Texas, for all your car maintenance needs.