First-Time Car Buyer's Guide | Harlingen, TX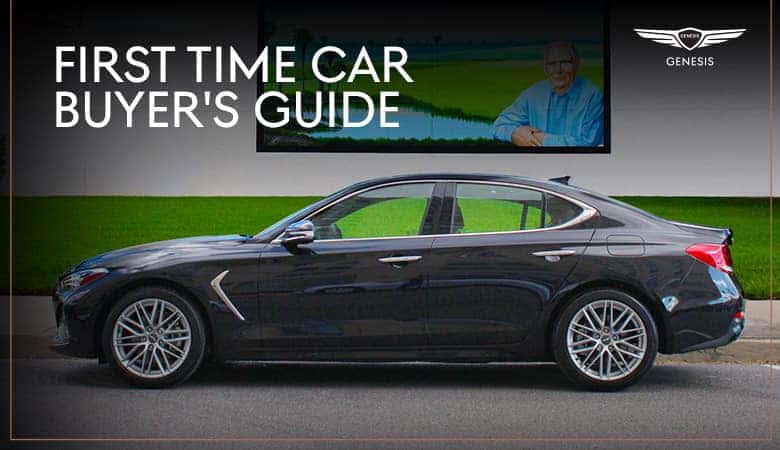 Buying your first car, whether new or used, is an exciting time — but it can also be stressful. When you visit Genesis of Harlingen in Harlingen, Texas, to shop for a vehicle, we will do everything we can to help you with your decision, but much of the work actually starts before you set foot on our lot. That's why we have put together this first-time car buyer's guide that will help you navigate through the process. Good luck, and we can't wait to see you for your test drive!
First things first, figure out how much you can spend
Before falling in love with a vehicle outside of your price range, sit down with your budget and calculate how much you can (and want) to spend on a new vehicle. For starters, determine how much of your savings you can use toward a down payment. Beyond that, consider how much money a month you are willing to budget for a monthly payment.
But don't forget: You'll have other new expenses as well. Consider the cost of a monthly insurance premium, gas, and routine maintenance.
Then get preapproved for a loan
The other financial step is to make sure a lender is actually willing to give you a loan. Start with your own bank, but you can also shop around for other lenders online or in person at other financial institutions. You will want to go with the loan with the lowest APR (interest rate). You can also work with the finance team at Genesis of Harlingen; we will go through multiple lenders to find you the best rate.
If you have a low credit score, you may struggle to secure a good loan with a low APR — or you may not be qualified at all. If possible, spend the next six months to a year working to improve your credit score so that you can apply for a loan with much better results. It will save you lots of money in interest in the long run (and give you more time to save for a down payment, if necessary).
Figure out your needs
What do you want out of your new vehicle? Is it a daily driver in the city? Do you like to go on long road trips? Do you have a big family and need two or even three rows in an SUV? Or do you like the sleek style of a sporty sedan? Maybe you like to go camping or boating and need a truck that can haul the load.
After determining the type of vehicle that is right for you, you can compare options online, looking at things like price, performance, fuel economy, safety ratings, and reviews. If buying used, you can focus on how a vehicle has performed over the years by reading customer reviews.
Come out for a test drive
Once you have figured out which vehicle you want (and if you chose a Genesis, you're a wise shopper!), head over to the dealership for a test drive. With a new vehicle, you don't need to pay attention to specific features or colors because you can custom order what you want; instead, focus on how it drives and how you feel in the driver's seat. If shopping used, review a vehicle history report and take the vehicle to a mechanic for a thorough inspection to help ensure there aren't any hidden issues.
Make sure you have insurance
To drive a vehicle off the lot, you need to have auto insurance. Arrange for coverage to start as soon as you purchase the vehicle.
Keep up with maintenance
Routine maintenance is the number one thing you can do to ensure your new vehicle runs smoothly and safely for years to come. Follow all maintenance milestones laid out in your owner's manual.
If you are ready to buy your first vehicle, visit us at Genesis of Harlingen in Harlingen, Texas.
---