Genesis GV60 Revealed | Harlingen, TX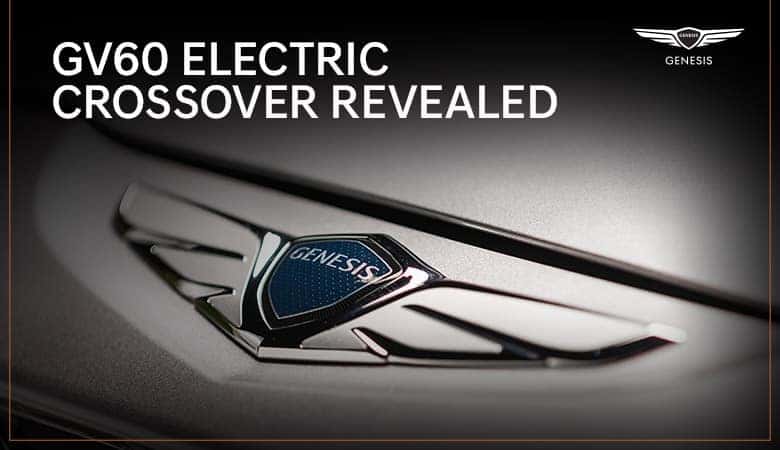 Earlier this year, Genesis unveiled the Genesis GV60, the brand's first electric vehicle that is based on a dedicated EV platform called the Electric-Global Modular Platform, or E-GMP.
But this certainly won't be the last Genesis EV. In fact, by 2025, all new Genesis models will be electrified, and a decade later, Genesis plans to be carbon neutral. The new Genesis GV60 is the first step toward that goal.
About the Genesis GV60 Name
So what does the GV60 name mean? According to Genesis, the G, quite obviously, stands for Genesis; no surprises there. But what about the V? V stands for versatility, as the GV60 will be quite versatile. And the 60? That's the lowest number in the Genesis lineup. This is an important note, as Genesis is undergoing a rebrand of its naming conventions; lower numbered models will be more athletic.
So that means the GV60, in addition to be all electric, will be all about performance.
On the Outside
From the photos that Genesis unveiled, we can tell that the GV60 has a smooth body with a sleek silhouette and never-ending curves. Up front, you can spot a unique design that is optimized for an EV. The brand's iconic Two-Line Quad Lamps light the way; below them sits the Crest Grille, wider and more athletic than on other models. The grille also gets a new wing emblem. Finally, up front, take note of the new "Clamshell Hood" for a sleeker look.
On the side, a chrome line flows from the windshield to the very back. You'll notice digital side mirrors that work with a camera and monitor system.
In the back, take in the Two Line rear combo lamps and the fixed rear wing spoiler.
On the Inside
Let's step inside the Genesis GV60 to explore the new Crystal Sphere, which Genesis describes as a "sphere-shaped Shift By Wire that intuitively informs drivers when the vehicle is ready to drive." It's the fanciest version of mood lights we've ever seen. Genesis hopes that it "provides emotional connection with the driver."
The interior design of the Genesis GV60 is called the "Beauty of White Space." As you might guess, it's a minimalist approach to create a sense of openness. Hallmarks of this design language are the flat floor and slim cockpit. Circular details are present throughout as an ongoing design theme inside the Genesis GV60.
---
The GV60 will launch in Korea this year. Find out more about the innovative Genesis lineup at Genesis of Harlingen in Harlingen, Texas.