Repairs & Expenses That Add Value | Harlingen, TX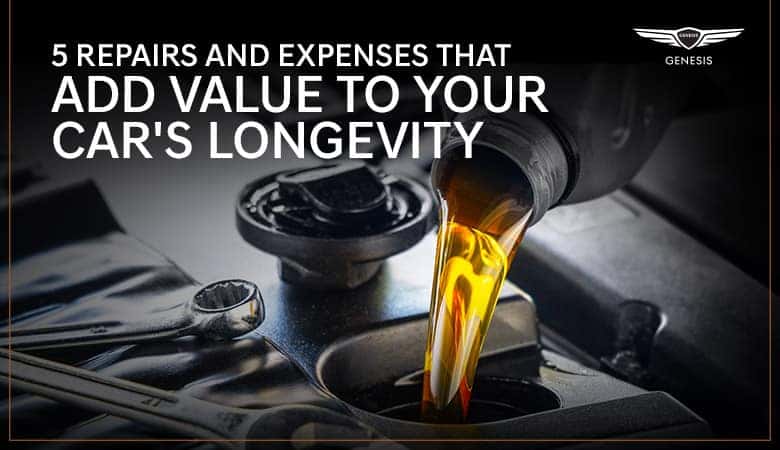 If you think of your vehicle like an investment, you will likely spend more money taking better care of it. But that's money well spent. When you keep up with routine maintenance and spend a little money here and there keeping your car in tip-top shape, it pays dividends in either longevity (more time for you without a car payment) and resale value.
What are some expenses you should consider as an investment?
Car washes
Getting regular car washes and waxes protects the exterior paint of your vehicle, as well as the underbody, from rust. This will help you with resale value when the time comes.
Seat covers
Another resale value enhancer is a seat cover. Protect your seats from doggy rips, baby (or adult) spills, and muddy feet.
Routine maintenance
This should go without saying — but we're going to say it anyway. You should always keep up with the routine service outlined in your owner's manual. This includes oil changes, tire rotations, air filter and brake pad replacements, and more. And during this routine maintenance, our expert technicians will provide a thorough multipoint inspection to help uncover any potential issues with your vehicle. Fixing these small issues now helps you to avoid more expensive repairs down the road.
Preemptive parts replacement
If any component of your vehicle is wearing thin, it's better to replace it now than risk using it until it gives out completely. For example, if you notice your tires are getting bald, it's better to replace them right away than risk driving on tires with poor tread. All it takes is one slip up for you to have an accident. Not only will you damage your vehicle, but you will also be putting yourself and others at risk if you postpone maintenance.
Not good at vehicle maintenance? No problem! Schedule an appointment with Genesis of Harlingen in Harlingen, Texas, and our certified techs will take care of it.
---