The Basics of Spark Plugs | Harlingen, TX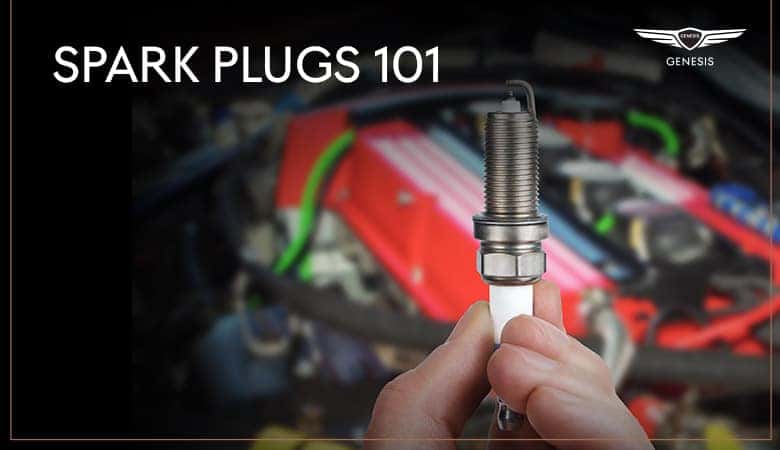 Family-owned Genesis of Harlingen offers more than just sleek new Genesis models for sale; we also offer top-notch vehicle maintenance, with technicians who have been specially trained to work on Genesis vehicles. During the age of COVID-19, we have implemented safety protocols that include sanitation of vehicles before and after service, contactless maintenance options, and social distancing and mask requirements on dealership property.
It's important to keep up with routine maintenance, even during the pandemic. Among the most important maintenance items are oil changes, brake maintenance, tire rotations, and fluid top-offs. But you also need to stay on top of spark plug replacements.
What are spark plugs?
Spark plugs, though not as well-known as brakes and tires, are a crucial element of your vehicle. In fact, without properly functioning spark plugs, you car won't start. That's because the spark plugs provide a jolt of electricity that allows the ignition to turn and thus start the engine.
When your spark plugs near their end of life, you may start noticing cold starts, rough idling, and engine misfires. Eventually, they will stop working altogether — so it's important that you get them replaced before it comes to that.
How often should I replace my spark plugs?
Look at your owner's manual for specific milestones for replacing spark plugs. Your maintenance technician at Genesis of Harlingen can also let you know when it's time. In general, most automakers recommend replacement every 30,000 miles, but it really depends on how you use your car (hundreds of short drives wear out spark plugs faster than a handful of longer drives, despite mileage being consistent between the two scenarios), what type of vehicle you have, and the quality of spark plugs. The cheapest spark plugs are made of copper, but the most durable options last four times as long as copper plugs.
Contact the service department at Genesis of Harlingen in Harlingen, Texas, for all your vehicle maintenance needs.
---