Tips For Driving Safely In The Rain | Harlingen, TX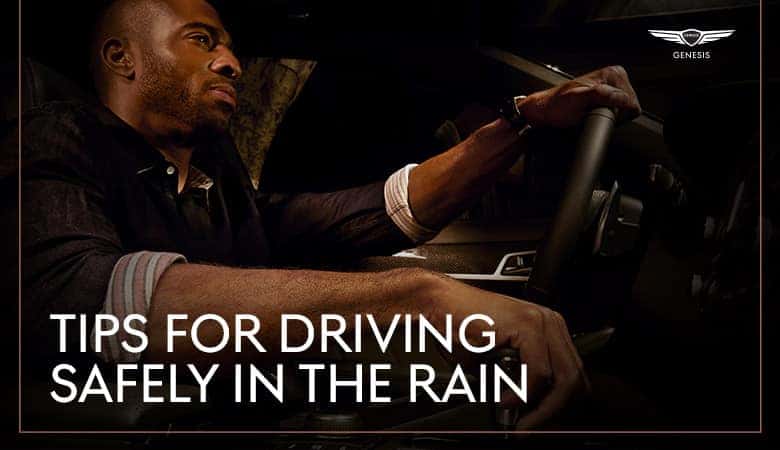 If you are new to the spring weather of southern Texas, you will want to review Genesis of Harlingen's tips for safely driving in the rain before hitting the open road. We can face sudden torrential downpours here in Harlingen all spring long, and during hurricane season, the Gulf's weather scoots right into our territory. Here are our tips for staying safe while driving in the rain:
Slow down
Speeding should never be your M.O., but in rainy conditions, when roads are slick and visibility is poor, it is crucial to slow down.
Turn on those headlights
A general rule of thumb is that if you need to use your windshield wipers, your headlights should be on. Activating your headlights makes it easier for you to see and be seen when driving in the rain.
Increase your distance
Keep a greater distance between you and surrounding vehicles. In the rain, your vehicle needs an increased braking distance, so enlarging the space between you and other vehicles will help reduce the risk of rear-end collisions.
Don't use cruise control
Cruise control is a helpful technology, but it can be dangerous in the rain. If it is actively raining or roads are still wet after a storm, don't use cruise control.
Stay at home
The best safety practice when the weather is bad: Stay home where you're safe and dry.
Staying safe during COVID-19
Practicing safe driving in the rain is important, but so is practicing safe habits during the ongoing coronavirus pandemic. That's why our family-owned dealership offers Express Checkout, an online vehicle ordering system that lets you encounter every part of the buying process from the safety of your home. We also have contactless vehicle maintenance options and have strict sanitation practices in compliance with CDC guidelines. Visit us at Genesis of Harlingen today.