What To Do If Your Car Has Water Damage | Harlingen, TX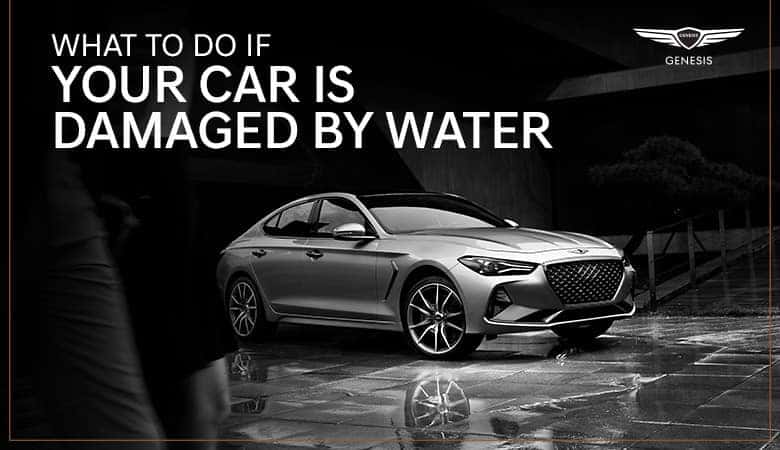 Being located in Harlingen, Texas, means that we have to be prepared for bad weather during hurricane season. And as Texans saw with Harvey a few years back, a hurricane can lead to severe flooding. One of the bigger risks from flooding is water damage to vehicles, which can render them useless or severely hurt their resale potential.
If you have discovered minor or major water damage to your vehicle, read this guide before attempting any fixes. Simple mistakes could lead to damaging effects.
Dry out the car
Before you start the car, dry it out. This is crucial, as running the engine when there is potentially water in it can do serious harm. At this point, your engine may be salvageable; turn on the engine, and it's much less likely.
Instead, you want to let your vehicle dry out for several days if possible. You can expedite the process by opening all of the doors, as well as the trunk or liftgate and the hood. Keep it outside if it will be warm and sunny, but if rain is in the forecast, park it in a garage or under a carport.
To help the car dry out, you can remove the floor mats and the seats. Dry these out using a wet vac and the drying function of a carpet cleaner. You can then take a wet vac to the remaining interior of your car, sucking up any puddles that have formed. Use towels to wipe everything down and dry it off.
Contact insurance
If your insurance covers water damage, you will want to start a claim. If the vehicle is not salvageable, don't even waste your time trying to dry it out; insurance instead will total it out and give you the money to buy a new vehicle.
When in doubt
If your vehicle is not at home when it is damaged by water, it is best to call a tow truck and have it taken to a professional mechanic, like the ones we have here at Genesis of Harlingen. Never attempt to drive it home after it has been damaged by water.
For all your maintenance needs, contact the service department at Genesis of Harlingen in Harlingen, Texas.
---